Microsoft Hyper-V Server is the fastest growing virtualization solution - a free product that delivers enterprise-class virtualization for your datacenter and hybrid cloud.
Your trainer
Manoj
will cover the Windows Hyper-V on Windows Server 2016/2019, Free Microsoft Hyper-V Server 2019 and System Center Virtual Machine Manager 2019 (SCVMM). He will cover lot of topics - start from basics - installation, configuration and management of multiple Hyper-V hosts, and core configuration like storage, networking and high availability for Hyper-V virtual machines.
Prerequisites
Know how to manage Windows Servers and clients
TCP/IP and DNS configuration
Core networking server roles configuration such as DNS, DHCP, etc.
Recommended course: MCSA: Windows Server.
Key Features
Real-time 1 to 1 interaction
Download short notes
Download and watch all lectures offline
Get an attendance certificate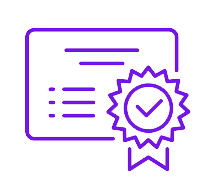 Following topics will get covered in this training:
Introduction to Virtualization
What is virtualization
Different Types of Virtualization
What Is Server Virtualization
What Is Desktop Virtualization
Setting Environment for Virtualization
Installing the Hyper-V Role
What is Windows Hyper-V and Microsoft Hyper-V
New Hyper-V Features in Windows Server 2016 and 2019
New Virtual Machine Features in Windows Server 2016/2019
Installing the Hyper-V Role and Free Hyper-V Server
Nested Virtualization
Installing the Hyper-V Role
What is Windows Hyper-V and Microsoft Hyper-V
New Hyper-V Features in Windows Server 2016 and 2019
New Virtual Machine Features in Windows Server 2016/2019
Installing the Hyper-V Role and Free Hyper-V Server
Nested Virtualization
Configuring Virtual Machines
Virtual Machine Configuration Versions and Generation Versions
Creating a Hyper-V Virtual Machine
Configuring Virtual Machine Settings
Creating Shielded Virtual Machines
Best Practices for Virtual Machines
Managing Virtual Machines
Managing Virtual Machine States
Creating and Managing Checkpoints
Exporting and Importing Virtual Machines and Checkpoint Files
Moving Virtual Machines to a Different Hyper-V Server
Executing PowerShell Scripts from the Hyper-V Host Using PowerShell Direct
Configuring Virtual Disk Storage for VMs
Virtual Hard Drive Formats and Types
Storage Options for VHDs
Creating and adding VHDs
Using SMB 3.0 File Shares for VHD Storage
Storing VHDs on a SAN
Best Practices for VHD Storage
Configuring Virtual Networks
Types of Hyper-V Networks
Configuring Hyper-V Networks
Creating and managing virtual switches
Hyper-V Network Features
Hyper-V Advanced Network Features
Best Practices for Hyper-V Networks
Configuring High Availability in Hyper-V
Understand Hyper-V replica
Plan for Hyper-V replica
Configure Hyper-V replica
Understand Live Migration and when to use it
Storage Live Migration
Understand how Hyper-V uses failover clustering
Understand Cluster-Aware Updating (CAU)
Hyper-V Management Tools
Understand virtualization management tools
Understand monitoring tools
Understand backup tools
System Center Virtual Machine Manager
Understand System Center capabilities
Plan for Virtual Machine Manager deployment
Deploy Virtual Machine Manager
Monitoring and Disaster Recovery
Backing up Hyper-V and VMs using Windows Server Backup
Restoring Hyper-V and VMs using Windows Server Backup
Look at the monitoring tools
Look at the real-time monitoring tools