Azure Administrators implement, monitor, and maintain Microsoft Azure solutions, including major services related to compute, storage, network, and security. You as Azure administrator, will get a deep understanding of each service across the full IT life-cycle, and take requests for infrastructure services, applications, and environments.
Starting on May 1, 2019, you will only need to pass one exam "AZ-103: Microsoft Azure Administrator" — to earn this Microsoft Azure Administrator certification. This new exam combines the skills covered in AZ-100 and AZ-101, with the majority of the new exam coming from AZ-100.
Key Features
Real-time 1 to 1 interaction
Download short notes
Download and watch all lectures offline
Get an attendance certificate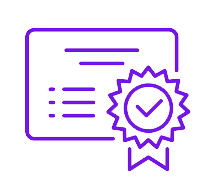 We are covering following exam topics practically. Click on each item to see details:
After completing this training, you can appear the "AZ-103: Azure Administrator"..
All Microsoft exams are online and available at Pearson VUE exam centers.
Exam pricing in $165 USD per exam. In India current Microsoft

exam fee is Rs. 4800/- per exam

. Worldwide it may vary.

Total exam is of 1000 marks

and you need to earn 700 marks to pass the exam.
You will

get 45 to 55 questions

in an approximate 2-2½ hours of duration and may change per exam basis.

Exam formats and question types

: Mostly single or multiple choice, drag and drop, repeated answer choices, etc.
» Check current exam offers...