AWS Certifications are among the best IT certification nowadays. AWS has validated an amazing lead in the cloud market. Since there are a number of strong runners such as Google Cloud Engine, Microsoft Azure, and Salesforce, AWS becomes prominent cloud platform nowadays.
AWS Certified Cloud Practitioner (CLF-C01) is the newest basic level certification exam provided by Amazon Web Services. Having this certification will help marketing, sales, legal, and finance professionals to better interact with developers and other IT professionals engaged in AWS-related projects. And earning this credential is also a great first step toward the more technical AWS Associate-level certifications.
After completion of this training you can easily:
Define what the AWS Cloud is and the basic global infrastructure
Describe basic AWS Cloud architectural principles
Describe the AWS Cloud value proposition
Describe key services on the AWS platform and their common use cases (for example, compute and analytics)
Describe basic security and compliance aspects of the AWS platform and the shared security model
Define the billing, account management, and pricing models
Identify sources of documentation or technical assistance (for example, whitepapers or support tickets)
Describe basic/core characteristics of deploying and operating in the AWS Cloud.
Key Features
Real-time 1 to 1 interaction
Download short notes
Download and watch all lectures offline
Get an attendance certificate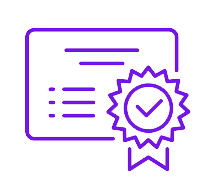 We are covering following AWS Certified Cloud Practitioner (CLF-C01) examination topics:
Sr.
Details
Domain 1
Cloud Concepts (28%)

Describe the benefits and considerations of using cloud services

Define the AWS Cloud and its value proposition
Identify aspects of AWS Cloud economics
List the different cloud architecture design principles

Domain 2
Security (24%)

Define the AWS Shared Responsibility model
Define AWS Cloud security and compliance concepts
Identify AWS access management capabilities
Identify resources for security support

Domain 3
Technology (36%)

Define methods of deploying and operating in the AWS Cloud
Define the AWS global infrastructure
Identify the core AWS services
Identify resources for technology support

Domain 4
Billing and Pricing (12%)

Compare and contrast the various pricing models for AWS
Recognize the various account structures in relation to AWS billing and pricing
Identify resources available for billing support
This training course will make you exam-ready for the AWS Certified Cloud Practitioner (CLF-C01) exam.
Exam details for AWS Certified Cloud Practitioner (CLF-C01):
Pricing:

$100

Time:

90 minutes

Question types:

There are two types of questions on the examination

Multiple choice: Has one correct response and three incorrect responses
Multiple response: Has two correct responses out of five options
Passing:

Your results for the examination are reported as a scaled score from 100 through 1000, with a minimum passing score of 700.